25.10.19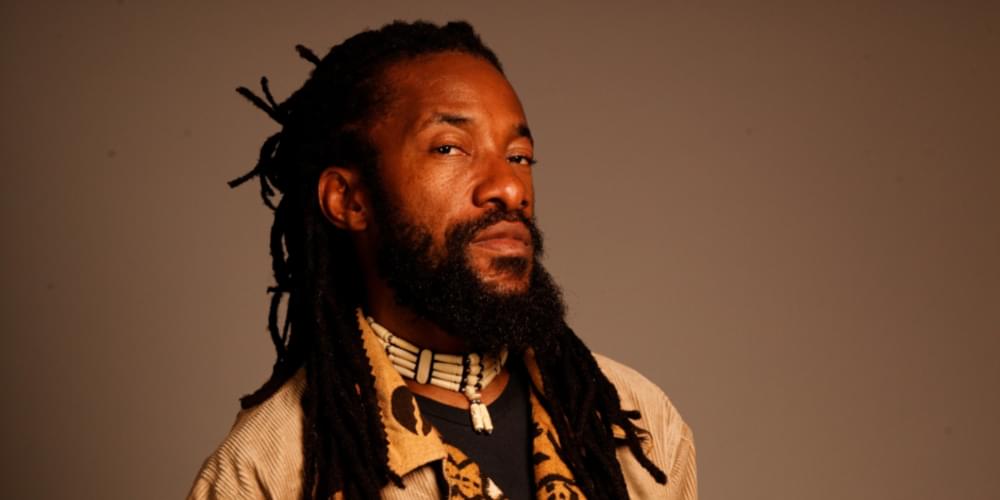 Junior Kelly & Jahbar I

feat. The Fireman Crew "20 Yrs Love So Nice Tour" 25.10.19 in Berlin, YAAM Club
Tickets zu Junior Kelly & Jahbar I
Berlin
---
Informationen
Junior Kelly & The Fireman Crew Band Show
Support: Jahbar I
Aftershowparty: Mama Africa ( free entry with the concert ticket )
Junior Kelly
Junior Kelly, who is among Jamaica's finest Conscious Voices, Songwriter extraordinaire and Reggae Music's most prolific exponent, released his 10thstudio album"Urban Poet" for Austrian based label Irie Vibrations.
The album is a masterpiece that Junior Kelly describes as "Pop Culture", where Roots & Culture meets Pop. It is an eclectic mixture of sounds combining incredible live riddims, exciting musicianship and vocal artistry at its best. Junior Kelly was extremely happy with the outcome, as it was the first time he was able to have such artistic freedom. He states "it was an absolute pleasure working with Irie Vibrations as they listened to me and gave me full autonomy to express myself."
The album has 16 beautiful tracks which encompass more than just Reggae, a little dancehall, RnB, Soul and Jazz, which shows the artiste's growth and maturity, from the Reggae infused "High Hopes", "Power to the People", "Nuh Dig It Up" to the smooth RnB tracks "Sneak Peek", "Stay With Me" and "In Love", to the soul searching "No one is Higher" and "Everybody Needs Somebody" and the Jazzy "Hooked on Mary", this album delivers a musical high!
It was Junior Kelly's game changing roots reggae mega hit single "Love So Nice" that established him as a star throughout Jamaica in the year 2000. Kelly's breakthrough song pondered a universal question most people ask at least once: "If love so nice, tell me why it hurt so bad?"Kelly's commanding juxtaposition of precisely timed, deejayed rhymes and melodic singing, coupled with his vivid story telling abilities, took the song to the top of the Jamaican charts, a position it held for 15 weeks, making it the island's longest charting number one tune for 2000, the last of it's kind to date, and brought about a stunning introductory album for US based Distributor VP Records, of the same name "Love So Nice", which was released on January 25, 2001.
The success of this epic song and colossal album created an enthralling introduction to the global music landscape, and formed a demand for Kelly's music throughout The Caribbean, North America, Europe, Asia and the World at large, with sold out concerts, establishing him as a headline act and a significant force within the highly competitive Reggae landscape, in addition to earning numerous awards and achieving major success on several international charts.
Jahbar I
Being the Son of one of Jamaica's most respected Musician (George Milleraka "Dusty" Drummer and Bandleader of legendary #FirehouseCrew), itseemed natural that Artiste Jahbar I would follow in his father's path. Just 21, he has already recorded a number of songs for Jamaican and European producers, impressing all with his unique delivery. Jahbar I's love for music developed at an early age, as there was no way around, being not with his Father at the Studio, Rehearsals needier Live Performances. Naturally he started on drums, having watched his father George, who is also a producer, paved the way for Jahbar I. As a toddler, he made numerous appearances on stage alongside roots luminary Luciano JahMessenjah, whose official band was The Firehouse Crew, dancing and 'holding a vibration'.
He also accompanied his father to studio sessions and became part of the 'Firehouse family'. At age 10, he began playing drums on recordings for high-profile artistes such as Gentleman, Sizzla Kalonji as well as acts from Japan. While in high school, Jahbar I was a member of a group known as the 'Knock Out Crew'. After the death of a close friend, he wrote a tribute song (Tribute to Kimali) in his honor; the tragedy sparked his consciousness even more.