01.02.19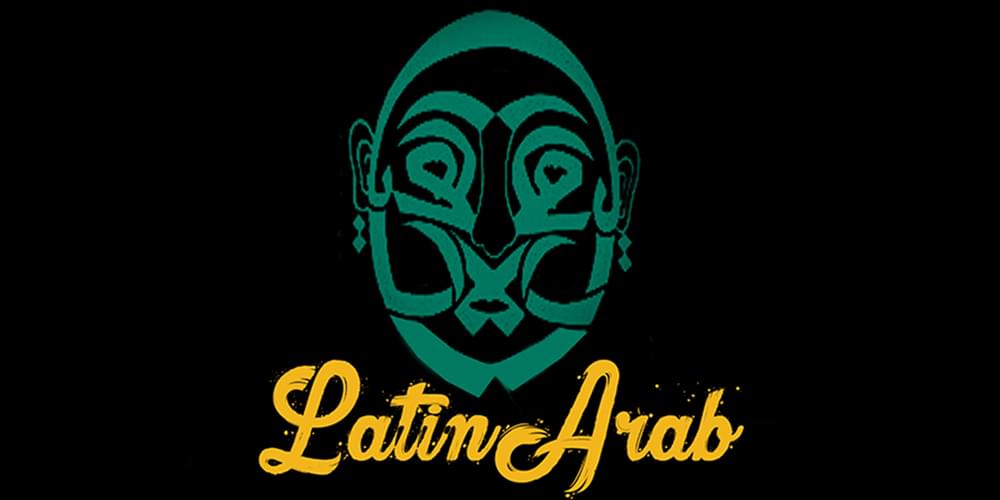 LatinArab feat.: ARIWO (live) Ernesto Chahoud/ Rafael Aragon

Yaam präsentiert 01.02.19 in Berlin, YAAM Club
Tickets zu LatinArab feat.: ARIWO (live) Ernesto Chahoud/ Rafael Aragon
Berlin
---
Informationen
We're more than happy to invite you to another unforgettable journey from Middle East to the Caribbean full of deep basslines, heavy rhythms, visuals & streetfood at the Yaam jungle. Come and celebrate life, love & death till the Spree glistens in the morning sun!
Ariwo (live) Cuba/ Iran / UK
Ariwo focusses on the unexplored intersection between electronic and Afro-Cuban folkloric music. The band combines the raw energy of Cuban rumba shows with the deep melancholy of Iranian electronic music. The word Ariwo means "Noise" in Yoruba. The name was selected to underline the band's emphasis on sound and its desire to combine traditional rhythms into a live electronic performance that challenges perceptions of ancestral music, and connects diverse cultures from around the world. The band is made up of Iranian electronic composer, Pouya Ehsaei , and three of London's most influential Cuban musicians: Oreste Noda [Sambroso Sambroso], Yelfris Valdes [Sierra Maestra] and Latin Grammy winner, Hammadi Valdes [Carlos Acosta / Irakere]. Pouya processes their live instruments while creating soundscapes and hypnotic rhythms that draw influence from the folkloric music of Cuba and his home city of Tehran.
Ernesto Chahoud (Lebanon) is DJ, collector and owner of Darkso record store. He is one of the founders of The Beirut Groove Collective, what is probably the most hip-shaking, gyrating party in Beirut taking place in the only comunist bar of the city. Ernesto Chahoud is the owner of one of the largest record collections in the region, he specializes in digging up Ethiopian gems and has released two experimental solo albums "Autonomous Sound" and "Broken Bridges," with French saxophonist Stephane Rives and local producer, Omar El Fil. His presence as a music tastemaker in Beirut is unparalleled.
Youtube: https://www.youtube.com/watch?v=8NlOWtFZdFk
Vicemag: https://www.vice.com/sv/article/nnqkag/beirut-vinyl-ernesto-chahoud-764
Rafael Aragón (Paris Rafael) aka Rafiralfiro is a latin/arabic rooted dj / composer / producer. Born & raised in Paris, between downtown and suburbs, he grew up surrounded by different cultures that really built him, first as a human being and later as an artist. Rafael Aragon's music is mainly club oriented, heavy bass material, yet delicate, maximalist and highly psychedelic. With a very special, magic touch inspired by the ancient traditions of shamanism from all around the world!
Soundcloud: https://soundcloud.com/rafiralfiro
Castora Herz Iberia rural downtempo sets flow into gipsy and arabic roots of the iberic space converging apparently antagonistics Dead/Alive, Rural/Urban, Ancient/Modern, Feminine/Masculine, Past/Future… which become harmonious: all of them opposites coming out together as a pleasing and consistent harmony.
https://soundcloud.com/castoraherz
Rasha Hilwi (Palestine) is a writer, cultural journalist and DJ (a.k.a DJ Hilwi) and lives in Berlin.
Her music is a creative mix and influenced by songs from the Middle East, North Africa, West and South Asia and Eastern Europe.
https://soundcloud.com/jafrash

Visuals by: Maria Ilia
Maria is a visual artist who shares her works on sophisticated video mapping on bespoke structures for events and festivals.
https://www.maria-ilia.com/videomapping

Hosted by:
LatinArab (Edna Martinez dj/ Romeo Natur Percussion)
melting pot of Oriental, Tropical, Afro- Caribbean and Arabic Rythyhmsfrom Colombia, Berlin and Palestine Live bringen sie diese Mischung zum Kochen!