29.11.19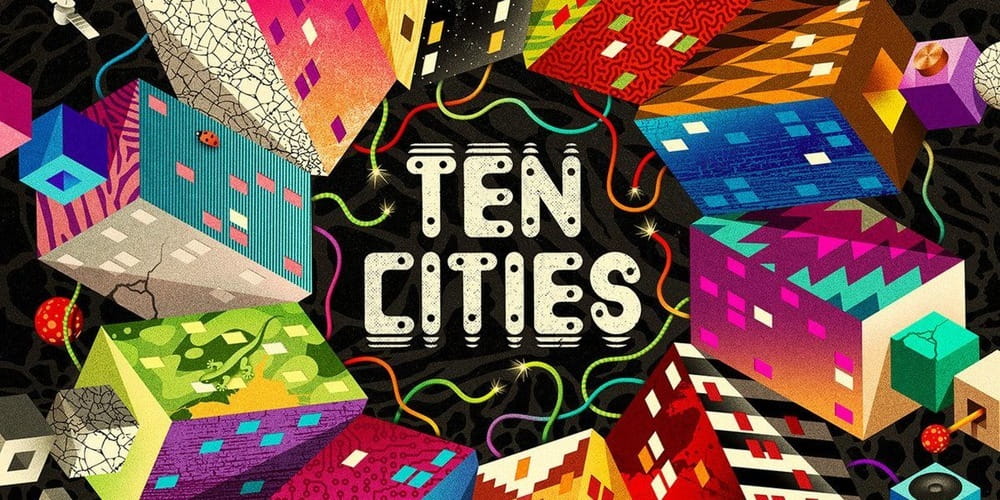 YAAM präsentiert
TEN CITIES w/ Gebrüder Teichmann & Wura Samba, Perera Elsewhere, Disco Vumbi – Alai K, Mixanthrope

29.11.19 in Berlin, YAAM Club
Tickets zu TEN CITIES w/ Gebrüder Teichmann & Wura Samba, Perera Elsewhere, Disco Vumbi – Alai K, Mixanthrope
Berlin
---
Informationen
TEN CITIES IS A PROJECT OF THE GOETHEINSTITUTES IN SUBSAHARIAN AFRICA ORGANIZED BY
GOETHEINSTITUT KENYA AND THE BERLIN COLLECTIVE ADAPTR.ORG GEBRÜDER TEICHMANN &
GERRIET SCHULZ IN COOPERATION WITH THE CENTRE FOR POSTCOLONIAL STUDIES AT THE UNIVERSITY
OF NAPLES AND A NETWORK OF PARTNERS IN TEN CITIES.
GEBRÜDER TEICHMANN & WURA SAMBA (LIVE / TEN CITIES & NOLAND / BERLIN & LAGOS)
PERERA ELSEWHERE (DJ SET / TEN CITIES & FOF / BERLIN)
DISCO VUMBI (LIVE & DJ SET/ TEN CITIES & NYEGE NYEGE TAPES / NAIROBI)
MIXANTHROPE (DJ SET / TEN CITIES, AFRICAN BEATS & PIECES / BERLIN)
FLORIAN SIEVERS (DJ SET / TEN CITIES / BERLIN)
BETWEEN 2012-2014 THE TEN CITIES PROJECT BROUGHT TOGETHER 50 ARTISTS FROM TEN AFRICAN & EUROPEAN
CITIES. RECORDING SESSIONS, COLLABORATIONS, PARTYS AND CONCERTS TOOK PLACE IN BERLIN, BRISTOL, CAIRO,
JOHANNESBURG, KYIV, LAGOS, LISBON, LUANDA, NAIROBI & NAPLES. THE MUSICAL OUTCOME HAS BEEN RELEASED ON A
TRIPLE VINYL ALBUM BY SOUNDWAY RECORDS UK.
THE IDEA WENT ON AND VARIOUS COLLABORATIONS MADE THEIR OWN WAY AND INSPIRED ARTISTS AND SCENES INVOLVED.
ON THE 29.11.2019 WE´LL BRING BACK THIS SPIRIT AND CELEBRATE TEN CITIES AT YAAM BERLIN:
BERLIN´S ELECTRONIC DUO GEBRÜDER TEICHMANN WILL PLAY LIVE WITH YORUBA PERCUSSIONIST AND SINGER WURA SAMBA ( KAZIA JONES, FELABRATION) LONDON-BORN.
BERLIN-BASED PRODUCER, SONGWRITER AND DJ SASHA PERERA (JAHCOOZI) WILL DJ UNDER HER HIGHLY ACCLAIMED ALTER EGO PERERA ELSEWHERE,
ALAI K FROM NAIROBI (UKOO FLANI, NYEGE NYEGE TAPES) BLENDS EASTAFRICAN INFLUENCES AND ELECTRONIC DANCE MUSIC AS DISCO VUMBI,
ONE OF OUR FAVORITE DJS MIXANTHROPE (AFRICAN BEATS AND PIECES) WILL SHOW THE DIVERSITY OF AFRICAS CONTEMPORARY ELECTRONIC MUSIC SCENES,
WARMED UP BY FLORIAN SIEVERS.